Bruce Floors in New Jersey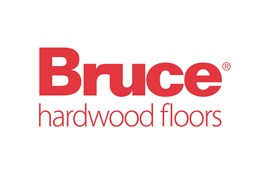 One of the most successful industries in New Jersey is the hardwood flooring business, and one of the most celebrated hardwood brands in New Jersey is Bruce Floors NJ. Since 1884, Bruce Floors has been one of the most acknowledged and trusted names in the flooring industry. They have produced durable and beautifully-crafted hardwood and laminate flooring for their customers. They actually offer the largest selection of colors and styles in prefinished hardwood flooring.
There are plenty of hardwood floors that can be chosen in Bruce floors NJ varying from colors, design style, widths, thickness, and species. Customers can decide which type of hardwood flooring NJ will fit their demands and fascinations. You can compare actual samples by visiting our showroom in New Jersey. Bruce Floors NJ has different species of wood like Ash, Birch, Cherry, Exotic, Hickory, Maple, Oak, and Walnut.
Bruce Floors NJ presents a myriad of options on what type of flooring will best suit the style, design of the house as well as the owner's preference and needs. Known to be one of the trusted brands in New Jersey, Bruce Floors NJ guarantees good quality flooring products. They give customers varied and splendid options to choose from when it comes to hardwood flooring products. It's a gem in any interior, bound to stand out as well as complement with any design.