An Introduction to the Wonders of Mirage Floors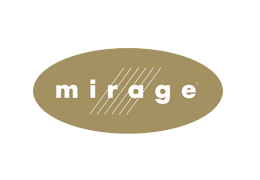 Mirage Floors NJ manufactures products of superior quality and design. They use the best hardwood from North America's certified forests. With much care for the total well-being of its clients, Mirage Floors NJ employs hypoallergenic and VOC-free compounds for the finishes. A great deal for those suffering from asthma and other airborne diseases. You can be sure that Mirage floors will last for a very long time, thanks to its nanotechnology-based finish that makes every product resistant to wear and tear. Mirage Floors are now generally procurable in New Jersey through the company's dealers. Liberty Flooring Center carries gorgeous Mirage Wood flooring products in our selection.
Admiration Mirage Floors NJ
This collection is composed of floors that are created with an array of trendy colors that would fit any home or office. With quality and creativity combined, this Mirage Floors NJ line will truly impress anyone. The wood species used in this collection are Red Oak, Hickory, Yellow Birch, Maple, and Knotty Walnut. The best part is that these are all available in an assortment of hues like auburn, Nordic, graphite, and charcoal.
Alive Mirage Floors NJ
This series promotes a lightly brushed and textured surface that can camouflage scratches and marks, which is most ideal for the fast-paced life of families. This Mirage Floors NJ collection has three soft colors that are recommended for country style. Urbana, a combination of brown and gray, sports a chic look. Isla, a white and sandy color exudes a comfortable feel. Terra, an earthy brown color, emanates a natural setting. Whatever you choose can liven up your dull space with style and comfort.
Exotic Mirage Floors NJ
To create this collection, Mirage Floors NJ uses the best and hardest exotic wood. This line presents five species in vivid shades, namely Koubari in Tawny or Ruby, Brazilian Cherry in Reddish Brown, Santos Mahogany, Tigerwood, and Sapele. The Exotic collection provides the room a rich exotic feel without sacrificing quality and design.
Herringbone Mirage Floors NJ
This Mirage Floors NJ collection has an array of aligned ornamentation that is most suited for people who want to incorporate a distinct and stylized effect to their floors. The available forms of this line include Maple Alaska, Red Oak Montana, Red Oak Charcoal, and Maple Umbria.
Sweet Memories Mirage Floors NJ
This line is overwhelmingly unique and attractive. Mirage Floors NJ created this collection with plenty of character that will definitely give every space an added charm and verve. They have applied knots, cracks, and other subtle variations that would make every finished product hugely noticeable.
Mirage Floors NJ has earned a number of awards in the past 10 years. No wonder it's one of the most trusted brand in the US. Since they offer a widely diverse flooring collection, you will definitely find the one that you're looking for with the help from our flooring experts in Liberty Flooring Center. Come by and see for yourself!