Get Superior Quality with Superior Hardwood Flooring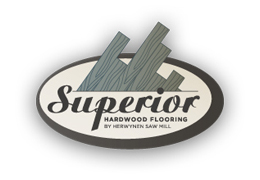 Founded by John, Peter, and Dave Herwynen in 1986, Superior Hardwood Flooring is popular in the flooring industry for its state-of-the-art and top-of-the-line hardwoods in several species. Liberty Flooring Center is an authorized reseller of the diamond standard flooring products for residential and commercial clients in New Jersey.
Our main goal in Liberty Flooring Center is to provide every client with nothing, but the best flooring solutions for homes, offices, and other buildings that fit their preference, style, needs and budget.
The following are the selections of Superior Hardwood Flooring products in New Jersey and the surrounding areas:
American black walnut – a hardwood that has a deep and rich brown stain with heavily built grain patterns. After some time, the wood develops a stunning brilliant patina that results in an opulent appearance.
Hard maple – is a bestselling product because of its immaculate look that has little grain patterns and color variation. It also features a smooth texture, an even tone, and it consists a combination of sap and heart wood.
Hickory – another popular product from Superior Hardwood Flooring because of its medium grainy look, assorted colors, and ease of staining brought about by its white to creamy color.
Northern red oak – has open grain patterns and natural color variation. It is also a more affordable than cherry. Since it easily stains, it has an array of color selection with a low-sheen finish. Praline and Cognac are two of its color pattern choices.
White ash – has a strong grain pattern with plenty of natural color selections. It also has an up-beat look. Color choices range from dark brown to pale straw and almost everything in between the spectrum.
White oak – an esteemed hardwood because of its durability, hardness, and flexibility. It is a sound investment in homes and offices particularly for interior finishes, martial arts weapons, and furniture.  It is also very sturdy due to its high resistance to insects, fungi, and mildew. Best of all, it has very attractive grain patterns fit for almost all flooring designs.   
Superior Hardwood Flooring also provides several finish options. It could either be semi-gloss for living areas or low sheen for kitchens. Semi-gloss has an energetic feel that adds a lighter look to a room. Low sheen is more suited for high-traffic areas because it can camouflage bruises, bumps, and dents on the floor. Finish is just as important as color, grain patterns, and strength. For more information about the products, call or visit the Liberty Flooring Center's showroom.