Triangulo Flooring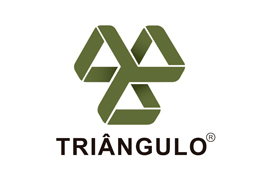 This three-way partnership can produce results-effective, cost-efficient, and client-responsive wood flooring solutions. Triangulo and Liberty's merged ingenuity and capabilities can surely deliver unrivalled customer satisfaction that no other tag team can provide for New Jersey residents.
Triangulo Floors, founded in 1972, has pioneered an ecological business philosophy.  Its revolutionary approach towards the industrialization of wood contributes to its sensible and continuous use of wood and its products as well as in forest conservation. It is an ongoing corporate dedication toward meeting present market demands without jeopardizing the ability to deliver on future demands.
Liberty Flooring Center supports Triangulo's revolutionary approach towards wood products and devotion to customer satisfaction, offering Triangulo Floors' varied selections of sturdy wood products at affordable prices in New Jersey.
There is an assortment of product choices by Triangulo Floors. Choose from different collections that provide types of wood, method of construction, and even style in grains. Have a detailed discussion with experts from Liberty Flooring Center to make the practical and fitting choice for your flooring requisites.
St. Augustine by Triangulo
This collection gives customers an extensive scope of hardwood flooring solutions appropriate for both indoor and outdoor solutions. Triangulo Floors' St. Augustine line offers a light colored wood that emanates tropical feel named Ibiza, a wood fit for spacious living areas called Sevilha, and a dark stained wood that has a masculine feel called Granada.
Engineered Hardwood Flooring
Triangulo Floors' Engineered Hardwood flooring features finer solidity and adaptability over laminated and solid hardwood. Engineered hardwoods have several layers of a core hardwood, plywood or high-density fibreboard over a topmost layer of hardwood veneer. This produces wooden flooring products that has better solidity against heat, humidity, and moisture; higher resistance against mold and mildew; and faster installation for low grade areas such as basements, over radiant heaters, and concrete subfloors.
This collection offers several hardwood species like Brazilian Cherry, Brazilian Chestnut, Brazilian Pecan, Brazilian Walnut, Brazilian Ash, Maduro Chestnut, and Tigerwood. All of the mentioned species are perfect for the environmental conditions and design aesthetics in New Jersey.
Solid Hardwood Flooring
Solid hardwood flooring's multiple benefits make it a popular choice among property owners, architects, and building professionals. It's also easy to install for people with experience because of a uniform fit. It's also easy to clean, durable, and has an elegant feel; which makes it a very good long-term investment for both residential and commercial buildings.
Visit Liberty Flooring Center now to know more about Triangulo Floors products. You are sure to experience the triangular form of customer satisfaction.