US Floors and Liberty Hardwood Floors: A Partnership for Floor Connoisseurs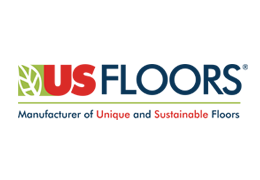 Liberty Hardwood Floors NJ now offers an extensive selection of US Floors products. These flooring products are a definite great addition to the industry because of their outstanding quality from the eco-friendly materials used to the applied exquisite designs, and the simplicity of installation and maintenance.
Founded in 2001, US Floors has been having a palpable presence in the flooring industry. They've had a number of awards and have expanded its operations from the CEO's spare bedroom to a sprawling warehouse complex in Dalton, Georgia with offices in Anaheim, California and Shanghai, China.
Being an ingenious designer and manufacturer of the best flooring products in the country, US Floors have extended their distribution to New Jersey residents with the help of Liberty Flooring Center. Their product collections include:
COREtec Plus – employs rigid plank technology that eliminates waves, ripples, and other surface imperfections caused by uneven subflooring structures. Its patent-pending construction guarantees perfectly even floors and resilient, sturdy, and easy to clean surfaces. It's also resistant to stains, mold and mildew, and dents and chips. Now we know why they have multiple awards.
Natural Cork – a superb flooring choice because of the combines best qualities of soft and hard surface flooring. It is all natural, sturdy, easily maintained, mold and mildew resistant, thermal and acoustic insulated with stunningly gorgeous designs.
Natural Bamboo – one of the brand's best-selling products. Why? Because it is renewable and recyclable, making it a wonderful nature loving alternative to other flooring options. Bamboo is naturally durable, even harder than maple and oak.  It is also exceedingly dependable, due to its moisture resistant quality, 2-ply construction, and aluminium oxide coating. It even contributes to meeting LEED credits set by the US Green Building Council, of which US Floors is a member.    
Castle Combe Hardwood – naturally oiled hardwood plank that exudes an antique aura but with the strength of modern wood due to the brand's ingenious oil process. This selection comes in several versions like West End, Artisans, and Grande.
Can't decide which one to buy? Purchase everything. Install the Castle Combe Hardwood in your kitchen and the natural cork and bamboo in your living room, den, and bedrooms. You now have access to these amazing products thanks to Liberty Flooring Center. What are you waiting for? Visit the showroom now!